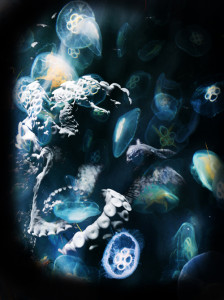 From September 1st – 30th i am having an exhibit at 'Gallerigangen' – Vigerslev Bibliotek in Copenhagen.
The exhibit is called 'Fragmented Illusions' and revolves around the world in which we as humans are present.
The main focus is how humans perceive and give meaning to the world around them.
Art can be many things – not least a mirror for our own thoughts and feelings.
The swan, for example, that is a reoccurring element in many of the works of art in my exhibit, has had many roles to play in the course of history; Anything from a god, a national bird, a symbol of transformation and beauty – to a post card cliché and kitsch merchandise. At the same time, the swan is just a bird, acting as a bird and it is even edible!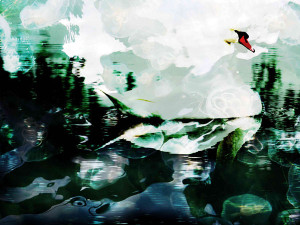 The Exhibit 'Fragmented Illusions' focuses on change, transience, perception, 'reality' and thought patterns. The audience is encouraged to reflect upon the role they all individually play in making sense of the world in which they are present and how influenced they are by pre-conceptions.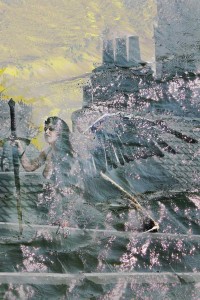 Vigerslev Bibliotek is open:
mon, tue, fri 10:00-17:00, wed 12:00-18:00, thu 12:00-17:00, sat 10:00-14:00, sunday closed
Admission to the exhibit is free.